Yuba City Air Conditioning Services
Proudly Serving Homeowners in Marysville & the Surrounding Areas
Keep your home cool all summer long by turning to John Burger Heating & Air Conditioning, Inc. for high-quality air conditioning services in Yuba City. As a family owned and operated company, we understand the importance of a comfortable home. Whether you need routine HVAC maintenance or a complex system replacement, you can count on us to treat your property as if it were our own, going above and beyond to deliver solutions tailored to the unique needs of your family.
Our AC services include:
Call (530) 292-8048 to discover the difference that quality service makes.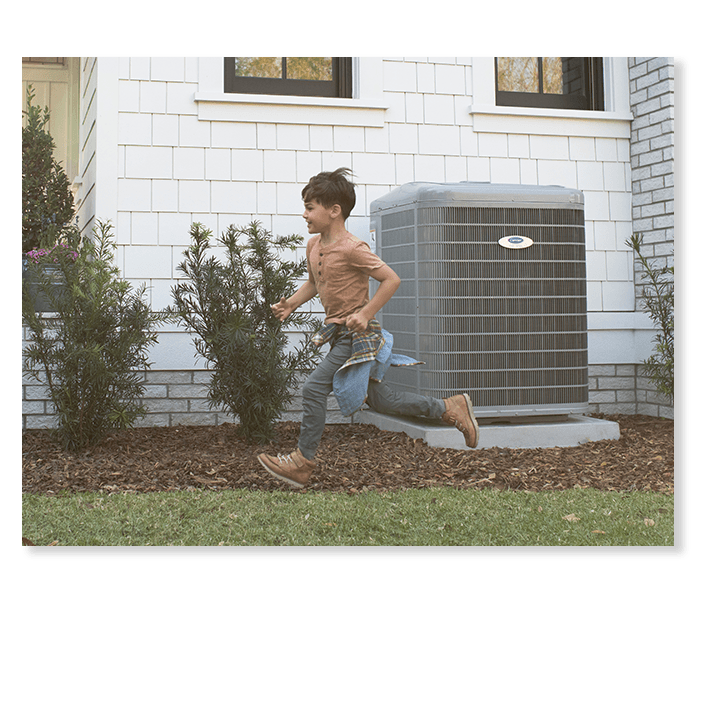 Our Services
How Can We Help?
Should I Repair or Replace My AC?
When faced with a malfunctioning AC unit, it can be challenging to decide whether to repair or replace it. Several factors come into play when making this decision.
Here are some important things to consider:
Age of the AC unit: Older units may require frequent repairs and may not be as energy efficient as newer models.
Cost of repairs: Compare the price of repairs to the cost of a replacement unit. If the repairs are 50% of the cost of a new unit or higher, replacing the unit may be more cost-effective in the long run.
Energy efficiency: Newer AC units are designed to be more efficient, which can lead to lower utility bills over time.
Frequency of repairs: If your AC unit constantly requires repairs, this may be a sign that it is reaching the end of its lifespan, and a replacement is necessary.
Comfort levels: Consider if your current AC unit adequately cools your home. If it struggles to maintain a comfortable temperature, a replacement may be necessary.
Consult with a NATE-certified technician at John Burger Heating & Air Conditioning, Inc. who can provide expert advice on whether repair or replacement is the better option for your AC unit. Rest assured our team never recommends services you do not need.
How Often Should Your Home AC Be Serviced?
Much like your car, your air conditioning system needs to be regularly inspected and tuned up by a qualified professional at least once per year. During an AC service, your technician will inspect the entire system, clean dirty components, lubricate motor parts, replace dirty filters, tighten electrical connections, and identify any potential problem areas. This helps to ensure the performance and longevity of your system by catching and resolving problems before they get a chance to cause irreversible damage.
Consider some additional benefits of routine AC services below:
Improves airflow
Reduces energy consumption
Lowers energy bills
Reduces the risk of costly repairs and premature replacement
Improves indoor air quality
Ensures even cooling
Make sure your AC does its job by contacting John Burger Heating & Air Conditioning, Inc. for AC services in Yuba City. We adhere to the highest standards of service and always get the job done right.
Reviews From
Our Customers
"Extremely Knowledgeable"

This company in my book is number one. From the inspection process to the installation, it was very smooth. All of the sales team and their technicians are extremely knowledgeable.


- Kevin H.

"Repeat Customer"

I have done business with John Burger off and on for over 10 years. They installed a HAVC unit in one of my homes and have upgraded another in a different home. I have found them to be professional and reliable. I highly recommend this business.


- Jack S.

"Professional Team"

Exceptional service, very knowledgeable, and truly cares about the customers. Highly recommended for any comfort needs.

- Anthony L.

"Very Professional"

I had a great experience with John Burger. My 17-year-old AC needed to be replaced. The crew that came out to do the installation was fantastic - conscientious and professional.

- John J.

"Superb Service"

For several years, we have enjoyed superb service at a reasonable price for regular HVAC service by John Burger HVAC. Always on time, competent, and thorough technicians at a reasonable price.

- Jon W.

"Thorough & Efficient"

We are very impressed with how professional they were. We will recommend John Burger heating and air to everyone that needs it.

- Angel B.

"Wonderful Experience"

Wonderful experience with John Burger HVAC.. They made the whole process straight forward and easy. Followed up with us and will be adding a register for us in the furthest bedroom as well.

- Marta M.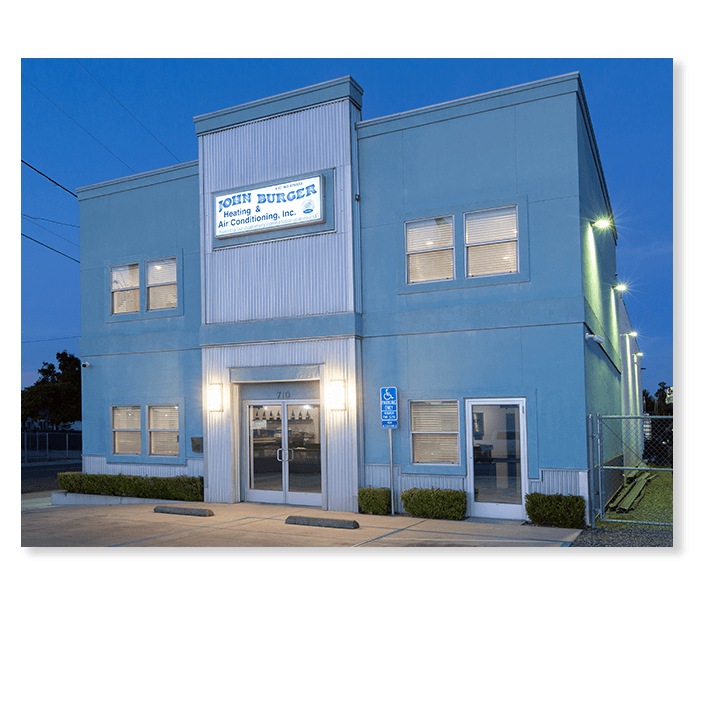 Sign a Planned HVAC Service Agreement Today!
At John Burger Heating & Air Conditioning, Inc., we are proud to offer a comprehensive maintenance package – which includes annual AC and heating inspections and tune-ups – designed to keep your AC equipment in excellent working order.
Benefits of our signing up for our Planned HVAC Service Agreement include:
Energy savings
Fall and spring inspections and services
Priority emergency service
A 15% discount on all out-of-warranty replacement parts
Make sure your AC is in good working order by trusting John Burger Heating & Air Conditioning, Inc. to handle all of your AC services in Yuba City.
Call (530) 292-8048 today to schedule an appointment. We can also be reached through our online contact form.